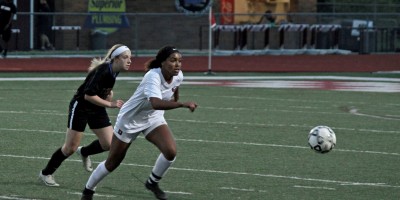 Buford is the team to beat in Class 7A and leads Archer, Walton, Norcross and Hillgrove in the top 5. Forsyth Central, Denmark, Mill Creek, Brookwood and Campbell fill the 7A top 10. Lassiter leads Class 6A with Blessed Trinity, Marist, Pope and St. Pius X in the top 5.
Midtown is at the top of Class 5A and leads Chamblee, Loganville, Harris County and McIntosh in the top 5. Cherokee Bluff is ranked atop Class 4A with North Oconee, Holy Innocents', Westminster and Perry filling the top 5. Morgan County tops Class 3A and leads Dawson County, Lumpkin County, Oconee County and Hebron Christian in the top 5.
Fitzgerald is at the top of Class 2A with Model, Callaway, Fellowship Christian and Savannah Arts rounding our the top 5. Bleckley County leads Class A Division I and McIntosh County Academy tops Class A Division II.
Class 7A
1. Buford
2. Archer
3. Walton
4. Norcross
5. Hillgrove
6. Forsyth Central
7. Denmark
8. Mill Creek
9. Brookwood
10. Campbell
Class 6A
1. Lassiter
2. Blessed Trinity
3. Marist
4. Pope
5. St. Pius X
6. Roswell
7. Allatoona
8. North Atlanta
9. Jackson County
10. Alexander
Class 5A
1. Midtown
2. Chamblee
3. Loganville
4. Harris County
5. McIntosh
6. Cambridge
7. Northside-Columbus
8. Greater Atlanta Christian
9. Flowery Branch
10. Jefferson
Class 4A
1. Cherokee Bluff
2. North Oconee
3. Holy Innocents'
4. Westminster
5. Perry
6. Southeast Whitfield
7. Heritage-Catoosa
8. Northwest Whitfield
9. Starr's Mill
10. Whitewater
Class 3A
1. Morgan County
2. Dawson County
3. Lumpkin County
4. Oconee County
5. Hebron Christian
6. Bremen
7. White County
8. Wesleyan
9. Pike County
10. Coahulla Creek
Class 2A
1. Fitzgerald
2. Model
3. Callaway
4. Fellowship Christian
5. Savannah Arts
6. Athens Academy
7. Mount Paran
8. Academy for Classical Education
9. Jeff Davis
10. Putnam County
Class A Division I
1. Bleckley County
2. Commerce
3. East Laurens
4. Whitefield Academy
5. Dade County
6. Paideia
7. Screven County
8. Tallulah Falls
9. Social Circle
10. Mount Vernon
Class A Division II
1. McIntosh County Academy
2. Aquinas
3. Lincoln County
4. Lake Oconee Academy
5. Atlanta Classical
6. Johnson County
7. Towns County
8. Dooly County
9. Atkinson County
10. Hawkinsville