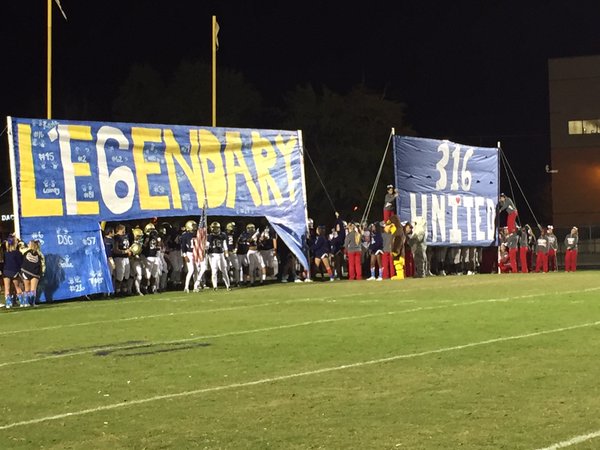 Archer and Dacula were set to faceoff in their annual rivalry game on Friday before another tragedy hit the community. Nine days after a Dacula student passed away in the school's gymnasium from a self-inflicted accident, two more students, brothers Jared and Jaison Brown, suffered fatal injuries from a Friday morning car accident on 316 two miles from the school.
Dacula moved the football game to Saturday night and Archer, which sits 15 minutes south of Dacula, brought together a community during this difficult time.
Understandably, this has been a difficult day for all of us," Dacula principal Bryan Long wrote in a message to the community Friday. "As we all know, a loss like this touches not just our students but others throughout the school and community. I know your thoughts and prayers will be with the family, our students, our faculty, and our school as a whole as we cope with this loss
The rivalry is known as the 'Battle of 316' but the two schools used 316 United to symbolize this year as they shared an emotional night that honored the losses. The schools ran through two adjacent banners after a pregame ceremony to honor the students and their families.
Archer went on to win the game 35-3 but it was a night that will be remembered throughout the community and in the two school's established rivalry moving forward. After a scoreless opening quarter, Jamyest Williams hurdled a defender and crossed the goal line for a 3-yard touchdown with 4:51 left in the half. Archer quarterback Will Bearden found Dylan Singleton less than three minutes later for an 11-yard touchdown and the Tigers took a 14-0 lead into the half. Bearden threw touchdown passes to Jeremiah Nails (59 yards) and Kyle Davis (20 yards) in the 4th quarter to increase the lead to 28-3 and Ryan Morell returned an interception to the 3-yard line before Bearden took a keeper in for the final score.
For more on the Brown brothers click here