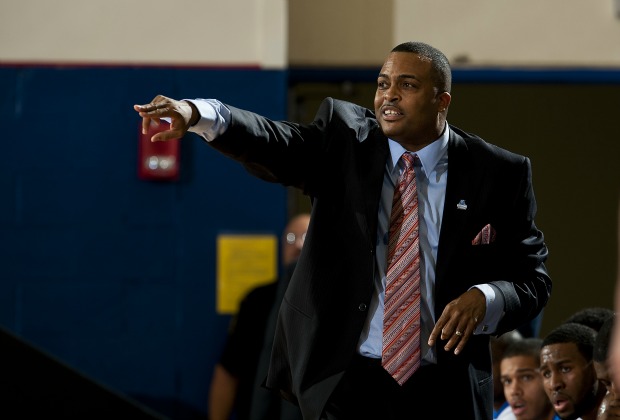 On June 19, former Louisville guard Kevin Ware was cleared by the NCAA to play basketball for Georgia State this fall.
"I would like to thank the NCAA, Uni- versity of Louisville and all of the members of the Georgia State staff who helped make this possible", said Georgia State men's basketball head coach Ron Hunter to Georgia State Athletics. "It was a total team effort and greatly appreciated by the coaching staff and Kevin's family."
Ware transferred to Georgia State in April after finishing his third year at Louisville after only playing in nine games this past season due to injury.
On Friday, Georgia State announced the addition of another transfer guard who will join the men's basketball team. Former Samford University guard and reigning Southern Conference Freshman of the Year, Isaiah Williams will join the Panthers this summer. How- ever, Williams will have to sit out a year due to NCAA transfer rules, according to the AJC.
"Isaiah is a talented guard who can do a lot of different things well," coach Ron Hunter told Georgia State Athletics.
Williams averaged 11.9 points, 3.4 assists and 1.8 rebounds per game last season for the Bulldogs.
SKILLS ACADEMY …
Guard R.J. Hunter was chosen to partici- pate in the Nike Elite Kevin Durant Skills Academy in Washington, D.C. on June 27-29. Last season, Hunter earned Sun Belt Male Athlete- of-the-Year and Sun Belt Player of the Year honors while averaging 18.3 points per game.
"I am proud to have one of our own players participating in such an elite camp," his father Ron told the team website. "It will be a great experience for R.J. and give him a chance to compete against some of the best players in the country."
Georgia State women's basketball head coach Sharon Baldwin-Tener added former George Mason women's basketball head Jeri Porter to her staff Friday. "Jeri Porter will be an extremely beneficial addition to our program," Baldwin-Tener said. "I have a ton of respect for her and the way her teams played at George Mason. She is a well-respected person and will be another role model for our student-athletes."
Porter coached at Georgia Mason for five seasons. She joins Erin Batth and Katie Pate as the new assistant coaches to join Baldwin- Tener's staff this offseason